"The Wild, Wild West" May 3 - 28, 2013




"Lake McDonald, Glacier National Park, Montana"


Paintings by Sandra Hildreth: Glacier, Yellowstone & Grand Canyon National Parks
EXHIBIT SLIDE SHOW
Take a tour of some of the National Parks in "the wild, wild west" with Adirondack Artists Guild member Sandra Hildreth. While known for her Adirondack landscapes, Hildreth took her paints and easel with her on several hiking trips to the west.

Some people fill photo albums up with pictures of places they travel to - Sandra Hildreth paints them! "Photos are wonderful, they are records of the time you spent in a specific place", reports the artist. "But when I paint a place I feel like I have come to know it much more intimately." That is the essence of "plein air" painting - a "knowing" of the subject matter that only comes from close observation over time.

The artist will also give a gallery talk on Thursday May 16 at 7 pm. Learn about what special challenges plein air painters face when traveling.

Contact the artist or the gallery for more information, 518-891-2615.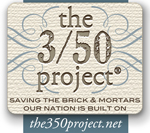 The Adirondack Artists' Guild is a cooperative retail art gallery representing a diverse group of artists residing and working in the Tri-Lakes Area of the Adirondack Park. Many have shown throughout the United States and internationally.


The

Adirondack Artists' Guild Gallery

is a place for members to show and market their work in the region in which they live. The Guild promotes development of the arts in the community year-round by featuring the work of guest artists, hosting an annual juried show, and sponsoring cultural events.
Updated 2/4/13